VENTUS 2.0
MULTI-STANDARD SIGNAL GENERATOR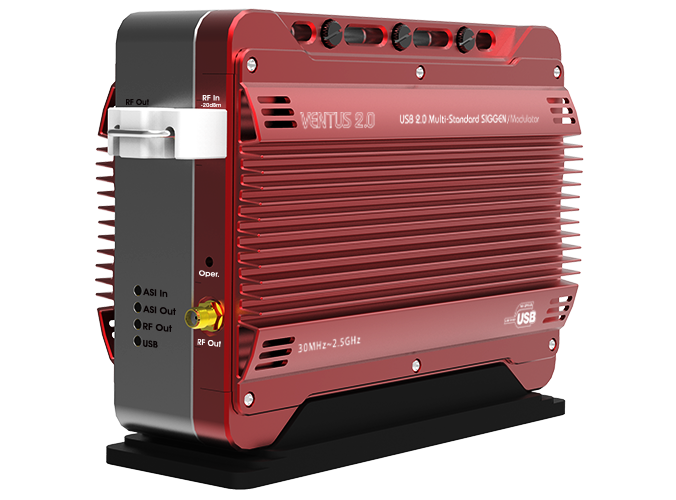 Signal Generator USB 2.0
Ventus 2.0 is a portable multi-standard signal generator operating with USB 2.0. It supports all common terrestrial broadcasting to satellite signals. Changing from one modulation to another is very easy with T-PUMP, included software.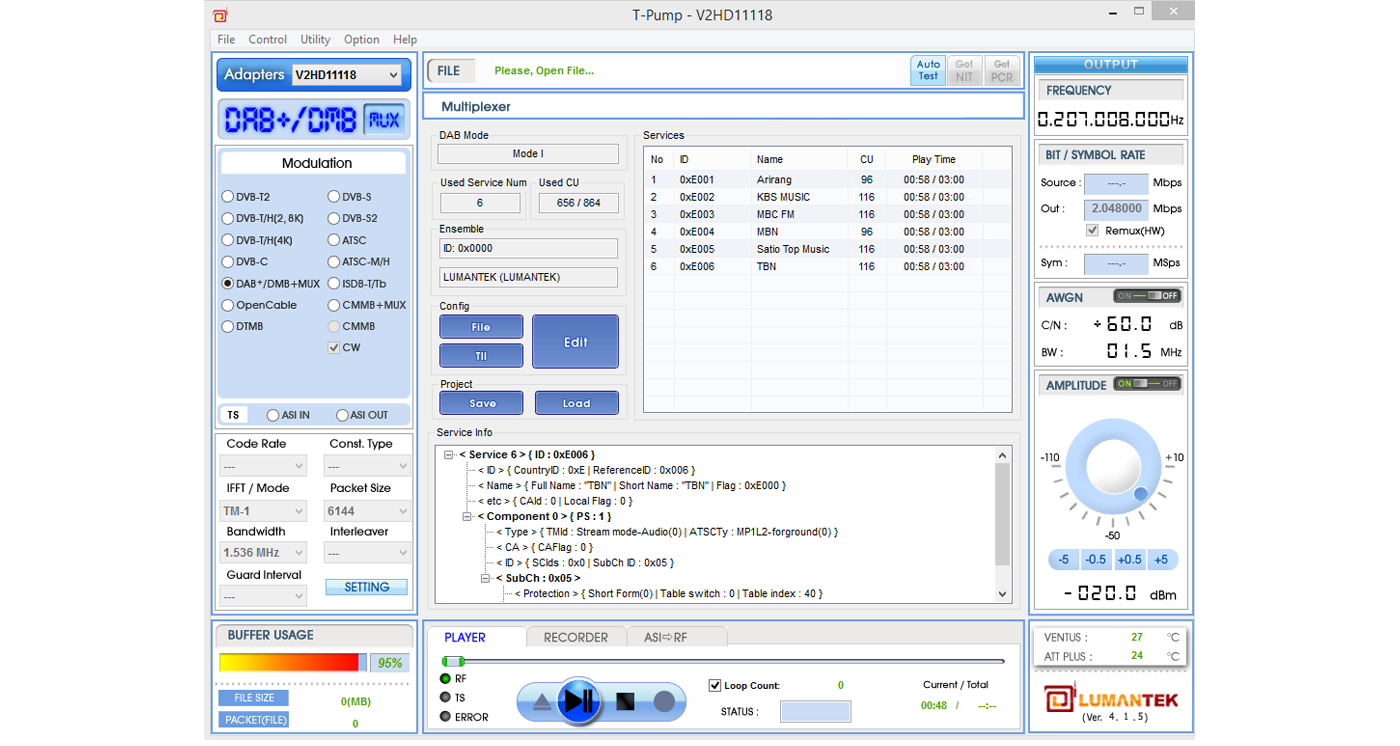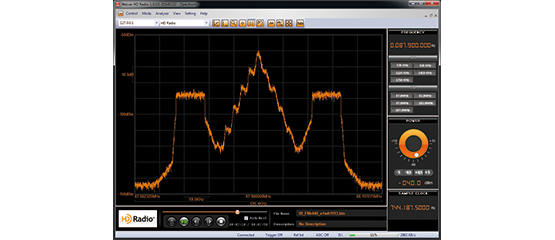 30 MHz to 2.5 GHz
Ventus 2.0 can send out signals to frequencies ranging from 30 MHz to 2.5 GHz.
Multi Standard DTV/DAB Modulations
Many modulations are available to play. Lists are: ATSC, DVB-T/H, DVB-S2, DVB-T2, DVB-C, DTMB, DAB/DAB+/T-DMB, ISDB-T/B, Open Cable, CMMB, ATSC MDTV, DAB+/DMB Muxer.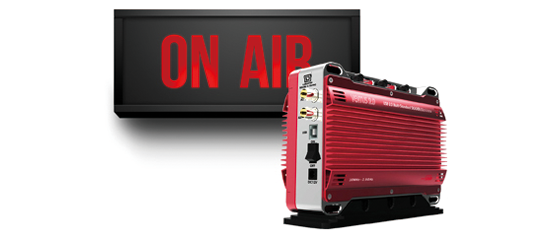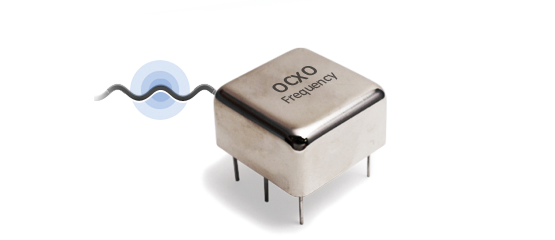 Power Amplifier & Attenuator
Basic Ventus 2.0 comes with a fixed signal power of -20dBm. By adding the attenuator, you can extend the power from -110dBm to +7dBm.
Sturdy Efficient Design
Ventus 2.0 has a fanless heat dissipating design. It has great mobility and compact design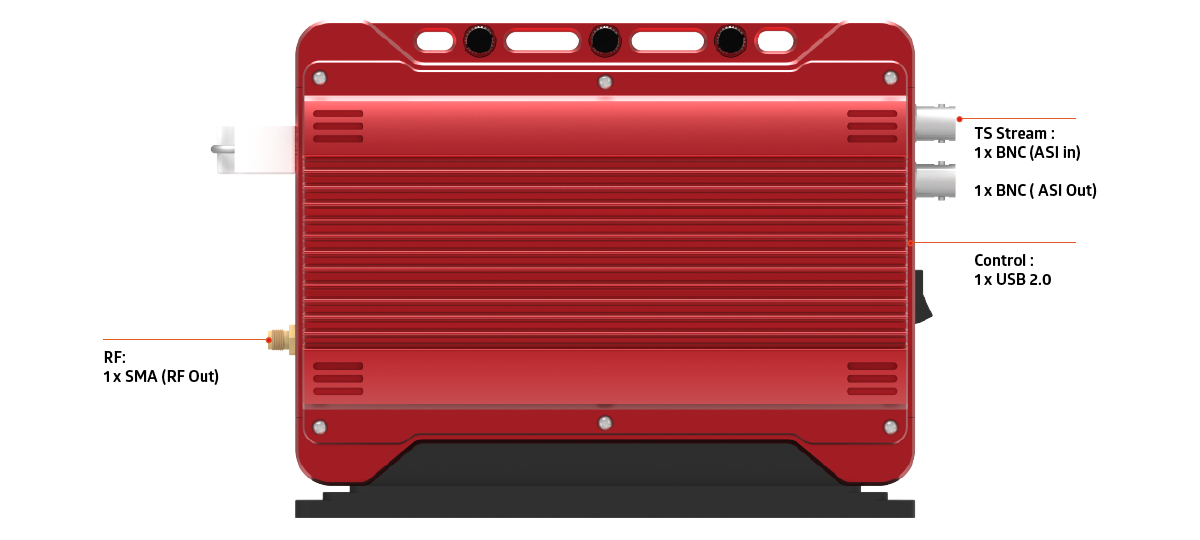 Ventus 2.0
Input Ports
TS Stream:
1 x ASI
Control:
1 x USB 2.0
Ventus 2.0
Output Ports
TS Stream:
1 x ASI
1 x RF
Many Modulations in One
It is difficult to find modulation signals from different parts of the world to test your RF products. LUMANTEK's Ventus 2.0 brings an easy solution to your needs. Play any TS file in commonly used modulations with a click of a mouse.