ez-Pro VS4
4 CH FULL HD VIDEO SWITCHER
ez-Pro VS4 is a 4 channels video switcher.
It has 3 x HDMI, 1 x SDI , and 1 x HDMI/SDI interchangeable ports for inputs.
You can monitor videos through 1 x HDMI Multiview,
and display Program output through either 1 x HDMI and/or 1 x SDI.
ez-Pro VS4 also receives TS type 6.35mm (1/4″) Balanced External Audio ports,
and sends out audio through 3.5mm Stereo port.
Switcher for Everyone !
ez-Pro VS4 is fit for houses of worship, educational activities, wedding, events, theater, and live concerts. With its user-friendly interface and comfortable keys, you can easily master its functions in no time.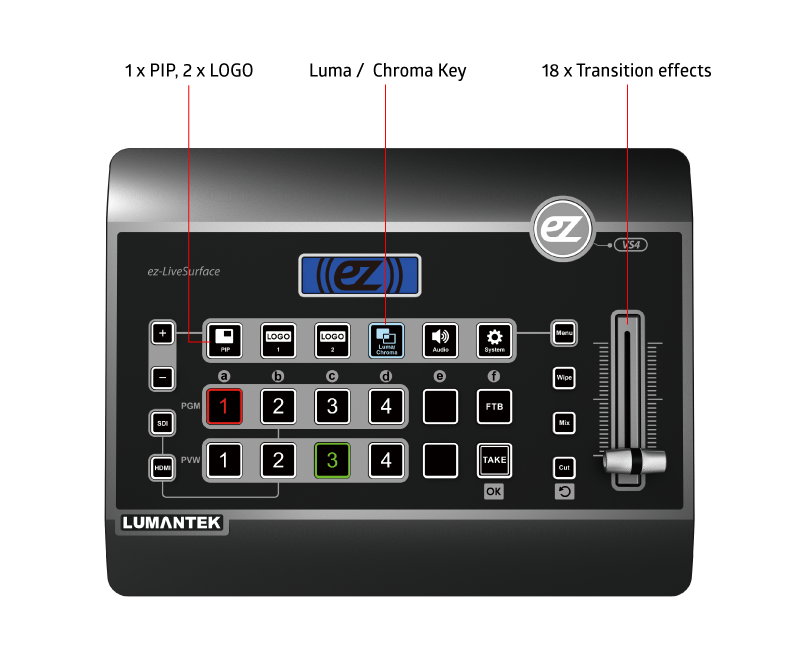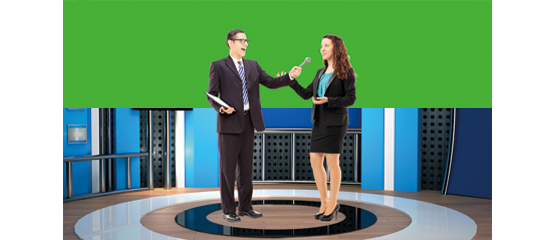 Luma and Chroma Key
Use the Luma and Chroma Key to insert a transparent background video over another. With a simple push of a button, activate the Luma/Chroma feature of ez-Pro VS4. You can look like a pro with ez-Pro VS4.
Audio Input / Output
Audio embedding and de-embedding is possible with ez-Pro VS4. Contol the sound as you want with our audio mixer function on the menu.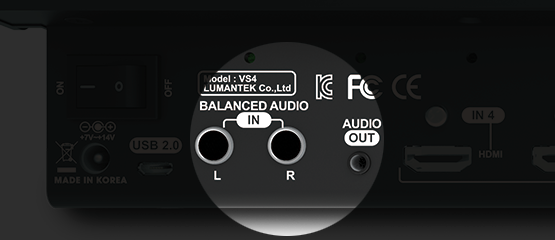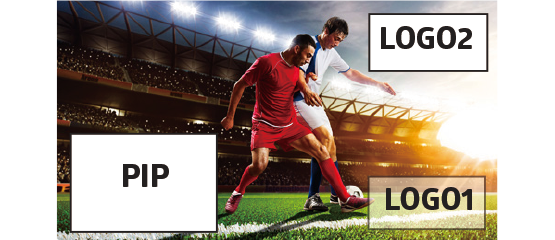 Picture in Picture and Logos
Present a video input while displaying another with Picture in Picture (PIP). You can insert up to 2 logos in ez-Pro VS4. Use any images and upload into the video switcher.
Internal Scalers in All Inputs
ez-Pro VS4 has internal scalers in all input ports providing the easiest way to video switch with many videos of different resolutions. Do not worry about matching resolutions any longer. ez-Pro VS4 makes all "ez"!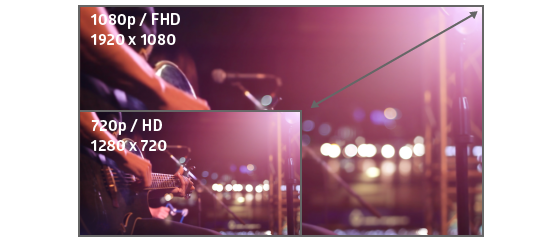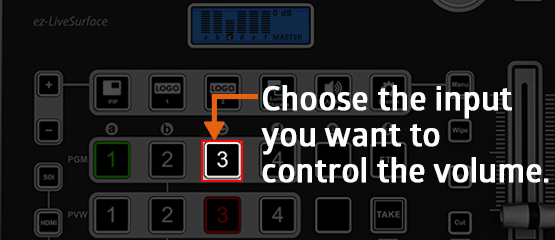 TIP for Volume control!
You can setting a maximum / minimum volume at one time.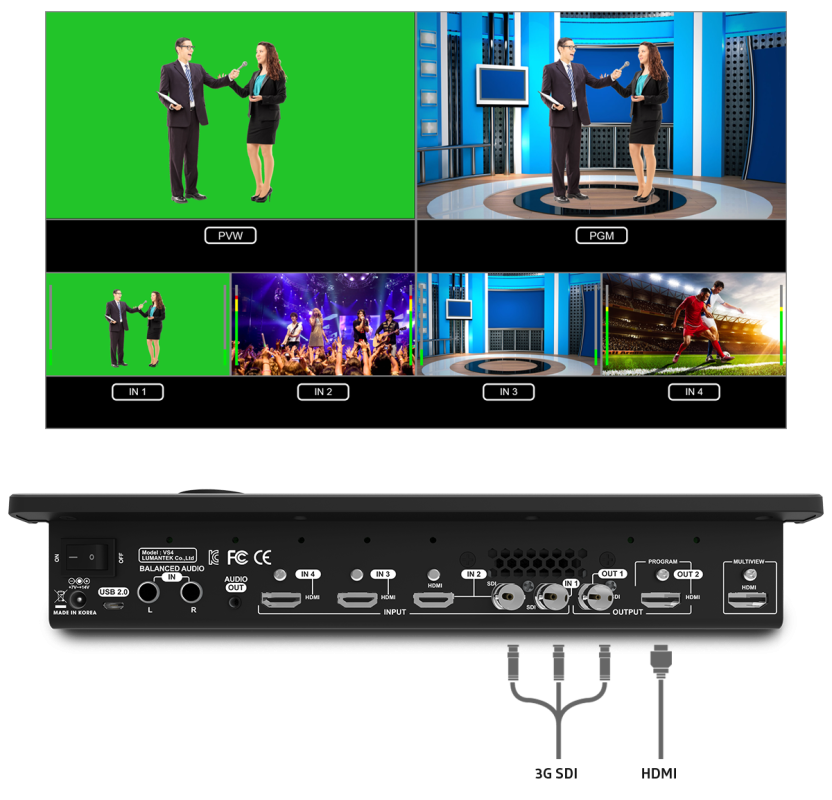 ez-Pro VS4
Input Ports
Video:
3 x HDMI
1 x SDI
1 x HDMI/SDI interchangeable
Audio:
TS type 6.35mm (1/4″) Balanced External Audio
ez-Pro VS4
Output Ports
Video:
1 x HDMI (Multiview)
1 x HDMI (Program)
1 x SDI (Program)
Audio:
3.5mm Stereo port.
ez Video Switching
ez-Pro VS4, has been designed to be easy and simple. Yet, it is built to be the switcher with practical functions in a single body. It is perfect for small live events where it is difficult to find the tools available in studios or broadcasting centers like scaling devices or converters. ez-Pro VS4 can maneuver resolutions with its internal scalers, receive and send out thorugh both HDMI and SDI ports. Picture in Picture, Logo Insertions and Luma/Chroma features will make your live video far more professional.