Key Features
Live or File Transcode, Content Contribution, Distribution & Surveillance
Product available in a compact chassis and data centre grade slot-based model
Plug-in accelerator modules provide flexible provisioning and configuration of encoders
Each model features unique elastic configuration from 8 full HD to 32 low-res encoders, offering up to 256 encoders per Pelican
Supports resolutions up to 4K
Easily integrates with existing workflows
Overview
The explosive growth in OTT services, live video streaming, the move to file-based workflows and  the adoption of streamed video in corporate and security environments, has resulted in an ever increasing demand for encoding and transcoding capabilities. This is especially true for OTT services which require multiple profiles spanning a very wide range of bit rates in order to reach devices ranging from low speed mobile phones all the way to high-end 4K TV sets.
The Pelican transcode platform can help overcome these challenges by providing an economical, flexible and high density transcoding solution that fits a wide variety of applications.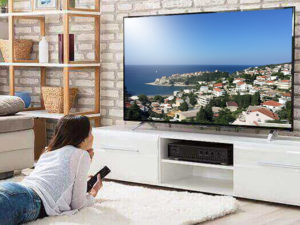 Supporting full VLSI hardware accelerated mass decode-encode functionality for H.264/AVC and H.265/HEVC, the Pelican supports both live IP transcode and file-based transcode workflows.
By deploying the Pelican at sporting events, concerts or other live production venues, the high cost of contribution links can be lowered by encoding with high-quality HEVC before sending to the studio.
As most OTT transcode workflows are using off-the-shelf commercial servers running software encoders, it is not uncommon to see data centres with hundreds, if not thousands, of Dell or HP servers. Operating such a massive number of servers is an expensive proposition. Software encoding is a complex process requiring heavy compute and memory resources. Furthermore, even after the initial capital cost, there is ongoing power, cooling and maintenance expenses.
Additionally, government health and safety/security alerts, public service information or other emergency notifications can be deployed across many channels simultaneously, with the Pelican multi-channel graphic and text overlay feature. Custom graphics, text or RSS feeds can be simply superimposed onto live content in the compressed domain.
Live Contribution
Long-distance transmission via fiber or satellite links continues to be a major cost factor for live production operators. The Pelican can help operators optimize costs by encoding contribution content into high resolution HEVC streams, thus lowering the bit rate without sacrificing quality.
Live OTT & eSports
The Pelican provides a compact and economical alternative to expensive CPU and/or GPU server solutions when creating the multiple output bit rates needed for OTT streaming. Reading a high-resolution input stream, the Pelican easily creates multiple output bit rates. For each output profile, "chunk" files are written to an external origin server. Manifest files are automatically created.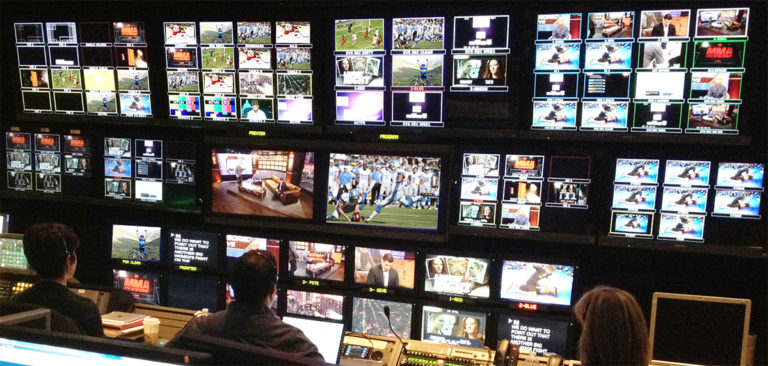 File Transcode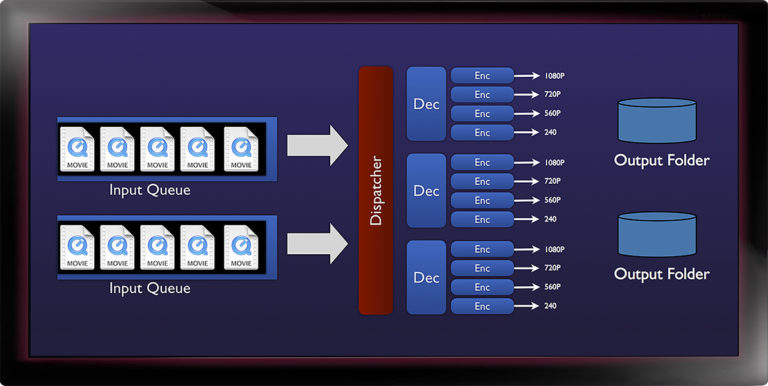 Preparing content for Video On Demand services also requires transcoding. Original IPTV-based VOD services usually serve a single bit rate, meaning only one file must be transcoded for each title. However, OTT-based on-demand services must accommodate the same wide range of devices and bit rates as live OTT. The consequence, of course, is a large number of transcodes are required for each title.
Inbound media files can be submitted to different Pelican transcode "engines" via NFS/CIFS watch folders, FTP upload (with automatic FTP transfer of output files) and simple upload from web browser. The straightforward GUI provides fine control over each job queue, allowing change of queue order and designate certain jobs as "priority" to transcode immediately.
Text/Graphics Overlay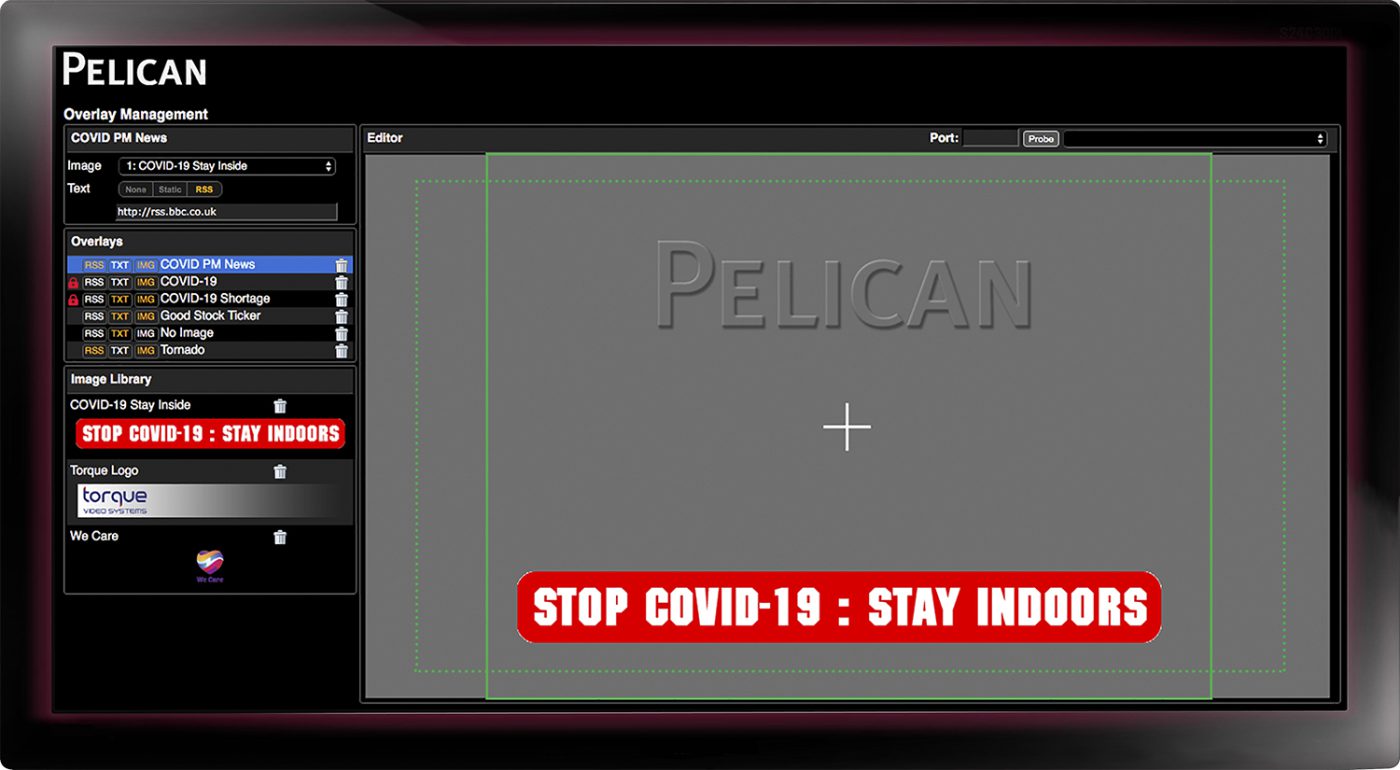 Overlays consist of an image, text or both. The text can either be static, as entered by the user, or it can be dynamically sourced via an RSS feed. RSS feeds are scrolled across the screen like a "stock ticker".
This live content overlay operating in the compressed domain, leads to significant cost savings compared to traditional baseband graphics generators: less equipment, eased rack space and reduced power consumption.
Specialty Applications
Built using highly modular components, the Pelican can be adapted and extended to meet specialized customer applications – whether that is a special input or output format, support for third party devices or support for customer-specific workflows.
Product Models
The Pelican is available in two models: the affordable 1RU platform for cost-sensitive applications that provides up to 8 HD encoders, while the slot-based model provides user-expandability for up to 64 HD encoders, also in a 1RU space.
The system offers an easy-to-use web based GUI for direct control, along with a straightforward REST API for integration into other control systems. Both models leverage the unique NetInt Codensity™ hardware codec technology, which offloads intensive operations to highly parallel VLSI compute elements.