Teranex Standards Converters
Mandated by broadcasters
everywhere, Teranex is the world's
most trusted name in standards converters!

Teranex converters are the ultimate SD, HD and Ultra HD standards converters, and give you the quality and speed mandated by broadcasters worldwide. You can choose from models that give you up to a massive 1089 conversions, a wide range of broadcast connections, low latency processing, HDMI loop through and more! You get up, down, cross and standards conversions between
virtually all SD, HD and Ultra HD formats and frame rates, including 3:2 cadence removal and insertion! Featuring advanced patented algorithms, Teranex converters give you visually transparent, high quality conversions in full 10‑bit quality, complete with audio, closed captions, timecode and more!
Convert
Anything to Anything
More real time conversions
so you'll be ready for anything!
Whether you're out in the field or in the studio, you never know what kind of video format you're going to get or which video format you're going to have to provide. Teranex converters give you so many realtime conversions that you'll be ready for anything at anytime! Convert incoming feeds from overseas, use them in front of older broadcast decks to ensure they always receive the correct signal, or carry them in broadcast trucks so you'll be ready to work with anything that comes your way! With Teranex converters you can even convert SD to HD or Ultra HD in real time and then display it on massive outdoor LEDs or digital signs at live concerts or sporting events!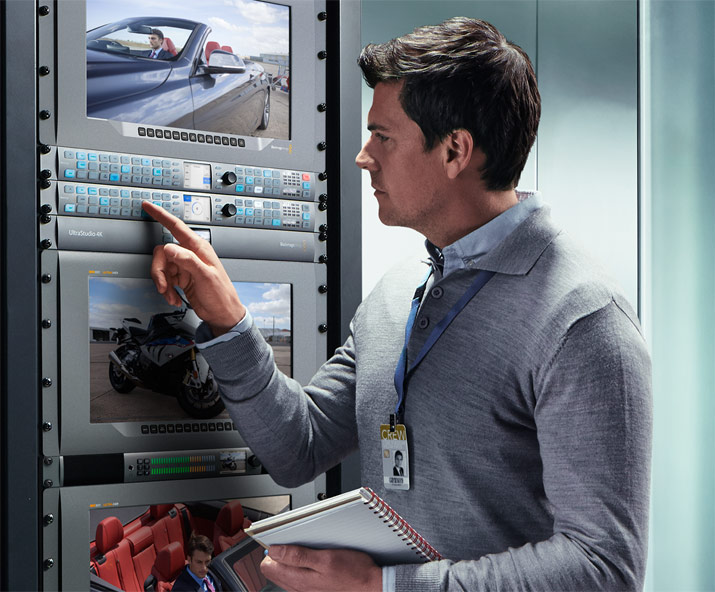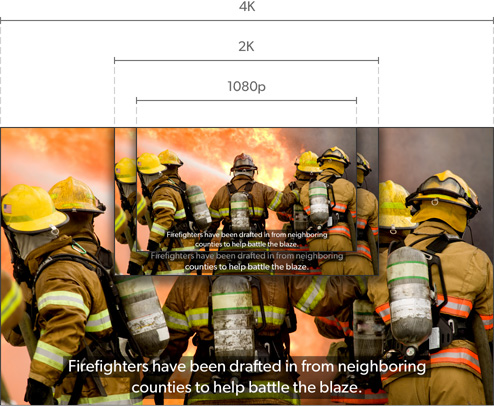 1089 Conversions
More SD, HD and
Ultra HD up, down and
standards conversions!
Teranex Express and Teranex AV can perform 1089 different conversions between SD, HD, and Ultra HD in real time with visually transparent results that are so good you won't be able to see a difference from the original! The incredible power of Teranex processing includes up and down conversions, cross conversions and standards conversions with cadence detection, removal and insertion, optical quality scaling, and more. Conversions retain timecode, ancillary data including closed captioning, 16 channels of audio with support for remapping and up to 1 second delay, and perfect frame synchronization so your video is immediately ready for editing or broadcast.

Advanced
HDMI Processing
Convert HDMI to SDI
without additional hardware!
With Teranex AV you also get HDMI input, loop through and outputs for the ultimate in flexibility at live events! That means you can do HDMI to SDI conversions without needing external adapters or conversion equipment! Regardless of your input format, you can loop out via HDMI to send the signal to a big screen projector while simultaneously converting and sending the signal to downstream equipment likes decks and monitors. You can even take the audio from AES, analog and RCA HiFi inputs and embed it into both HDMI and SDI during the conversion process!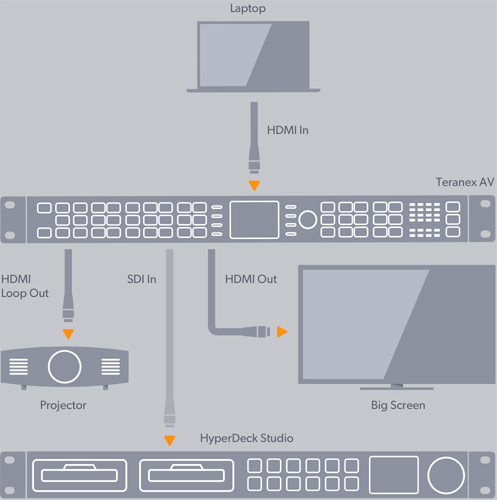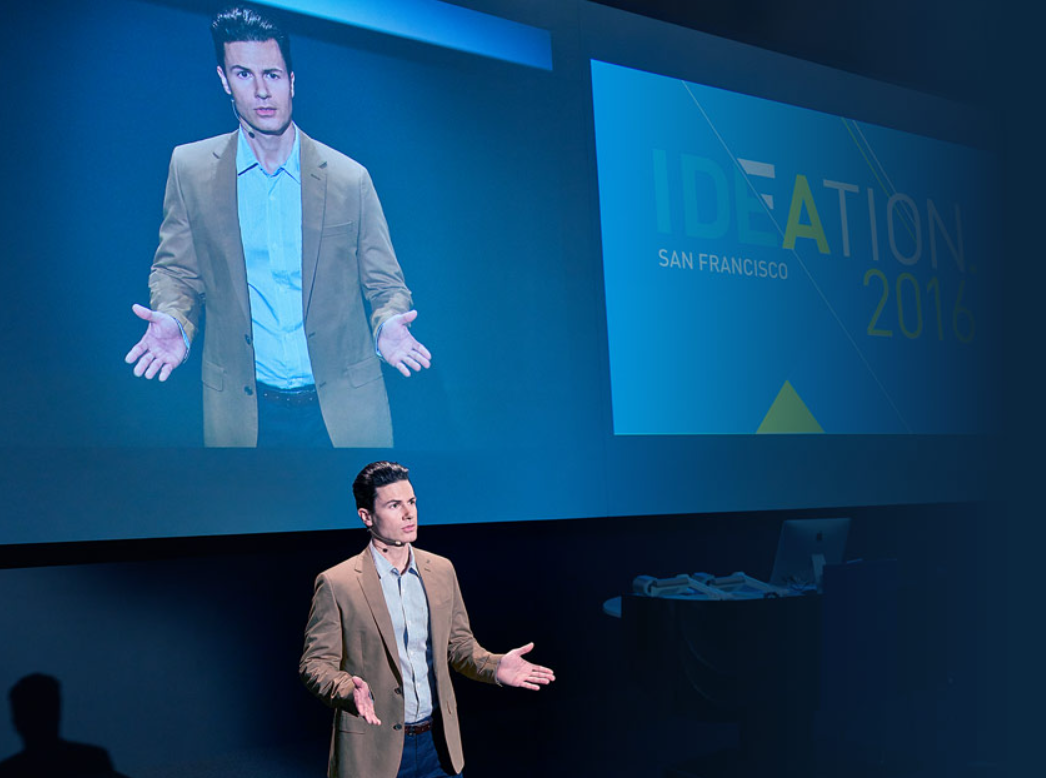 Low Latency
for Live Conversions
Convert and output
signals in milliseconds!
Teranex AV offers very low latency for such complex conversions, making them perfect for use in live production and events! With latency as low as 67ms, you can use Teranex AV at live concerts and other events to project live cameras onto massive screens in the venue. The low latency means people such as speakers, ministers or musicians can be projected onto screens in synchronization with the live event. Imagine, seeing a close up of a virtuoso pianist as their fingers fly across the keys on a big screen projector in sync with the live performance!
Still Store
Perfect for storing
and displaying logos!
The built in still store on Teranex AV can capture a video frame and retain it in memory even when you turn the power off. You can capture a still at any resolution so it matches your projection or output settings. That makes it perfect for saving and then displaying corporate logos between presenters at conferences, or for outputting sponsor logos at concerts and events between acts. With built in resynchronization, you'll always get clean switches between the still and your live feeds for professional looking presentations!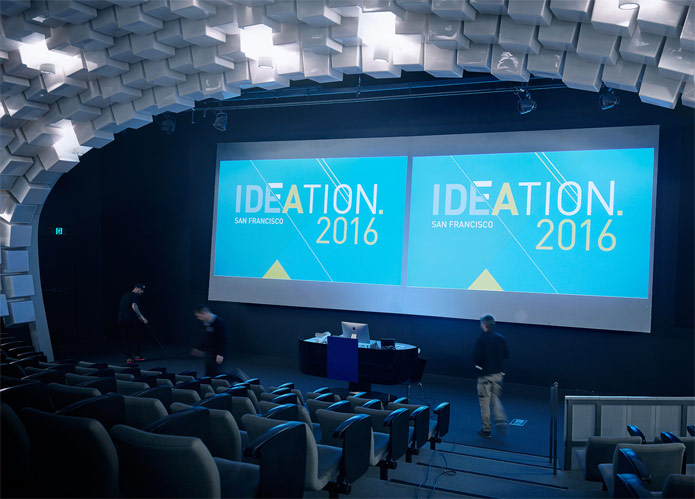 Freeze Frame
Hold any frame on screen
until you're ready to switch outputs!
Teranex AV can also temporarily hold any current frame on the screen until you switch to another video output, a black frame, or the still store. This makes Teranex AV ideal for conferences and events where you might need to make a change without the audience seeing it on screen. For example, you can hold on a slide while the presenter makes changes to their presentation in the background. The freeze frame and still store on Teranex AV are great features that let you always have something to show on screen while you switch over to the next presentation!

Teranex Quality
Amazing detail,
sharpness and clarity
Teranex converters feature advanced patented algorithms that allow for the processing of millions of pixels simultaneously in X/Y positions and between video frames, so you get true super computer imaging power! You get full 10‑bit image processing, extremely high quality de‑interlacing and optical quality scaling. That means your video is converted in real time with amazing detail, sharpness and clarity. That's why Teranex conversions are often indistinguishable from the original source video!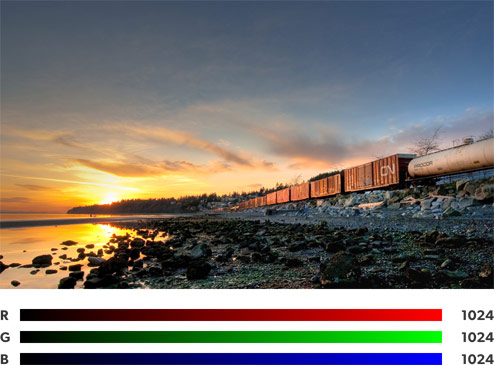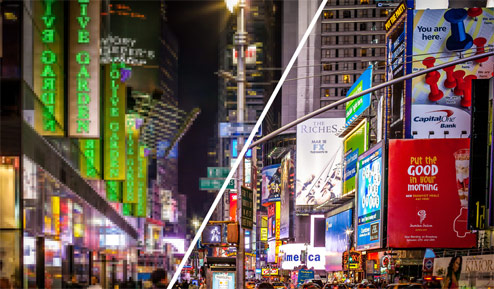 Optical Scaling
and Sub-Pixel Processing
Incredible conversionsbetween SD,HD and Ultra HD!
Teranex converters can perform up and down conversions between NTSC or PAL SD, 720 or 1080 HD and Ultra HD. They feature a wide range of aspect ratio options and real time, optical quality scaling algorithms that simulate an optical zoom. Sub-pixel processing and multi-directional diagonal filters are also used to eliminate "jaggies." That means you get the cleanest looking conversions and images retain as much detail and clarity as possible!
High Quality De‑Interlace
Patented PixelMotion
technology and multi
direction filtering
Teranex's proprietary and patented PixelMotion de‑interlacing algorithms create perfect progressive frames for conversion by adjusting the aperture on a pixel‑by‑pixel basis. That means you get improved image quality because the vertical resolution is maintained and source detail is preserved!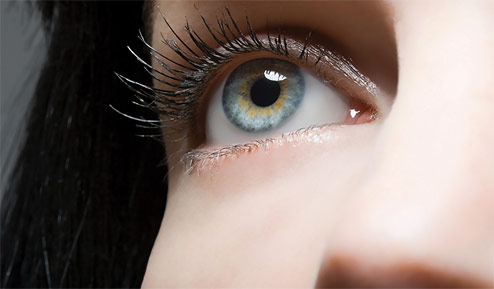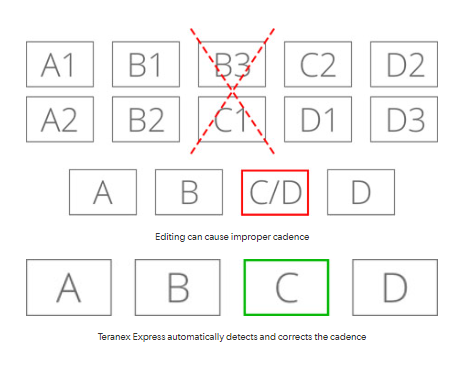 Cadence
Detection and Removal
Remove 3:2 pulldowneven on edited masters
In the US and Japan the broadcast video frame rate is 29.97 fps, while the feature film rate is 24 fps. This means when film is converted to video a process called 3:2 pulldown is used to duplicate film frames across video fields. This causes problems when preparing film content for distribution online with streaming files that are encoded at 24 fps. The residual 3:2 pulldown from the video can detract from the image quality and make it appear to stutter. Both Teranex Express and Teranex AV can detect the pulldown and remove it. This "cadence detection and removal" process produces much cleaner film looking results and can remove the pulldown even when the video has been edited and the cadence is broken.
Familiar Design
Advanced Teranex control panel
Teranex converters have all of the controls you need at your fingertips. The built in LCD monitor lets you easily navigate menus and see source format and frame rate with live video, so you don't have to use an external monitor. With an elegant machined metal front panel, its compact 1RU size and built in international power supply, Teranex converters not only look great in your studio, but are also perfect for portable racks and outside broadcast vehicles.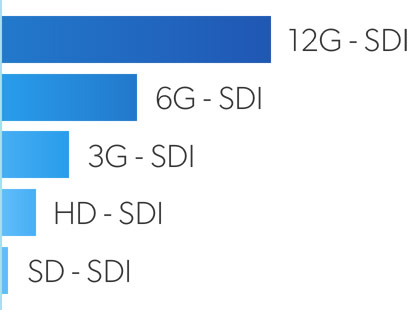 12G‑SDI Technology
High speed multi‑rate
SDI for SD, HD and Ultra HD
Teranex Express and Teranex AV are the world's first broadcast converters to include 12G‑SDI connections so you can work in formats up to 2160p60 with the cables you already have! The 12G‑SDI connections are multi‑rate so they automatically switch down to 6G‑SDI, 3G‑SDI, HD‑SDI and SD‑SDI, making it compatible with all of your existing SD, HD, and Ultra HD equipment! The SDI connections can transfer data at an amazing 12 gigabits per second, making them fast enough to support Ultra HD 4K video at up to 60 frames per second. That makes them the most future proof converters you can buy!
Advanced Connections
Broadcast quality connections for 24/7 reliability
Teranex AV features 12G‑SDI and HDMI 2.0a inputs, loop through, and outputs along with BNC connections for reference. You also get 2 channel consumer HiFi and XLR connectors for 4 channels of AES/EBU or 2 channels of balanced analog audio. That makes Teranex AV perfect for presenters wearing lavalier mics or using laptop computer audio because the audio can be embedded with the video on any output! There's even an optical fiber cage for adding optional modules so you can send video and audio over massive distances! If you only need SDI, you can use Teranex Express, which features all 12G‑SDI connections!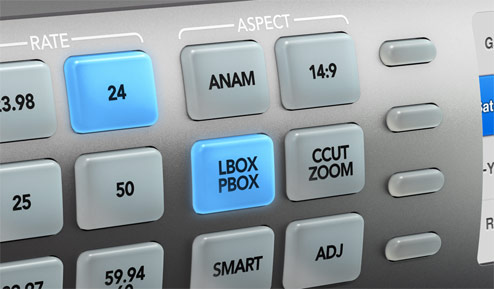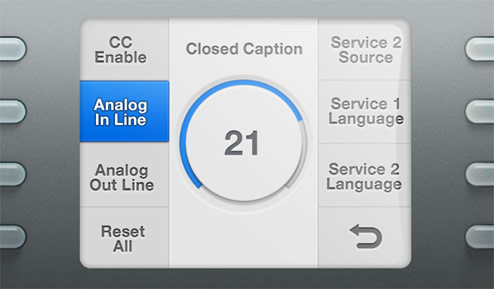 Video Control
Adjust color,
aspect ratio and more!
Now you can quickly and easily find the tools you need to correct color, convert formats or change aspect ratio! Teranex converters feature a logically designed front panel and soft menus so you can adjust luminance, saturation, hue, black level, R-Y/B-Y color difference, sharpness, and more with the built in proc amp controls. The integrated LCD screen on the front panel lets you make adjustments with confidence during live broadcasts, events and presentations.
Ancillary Data
Multi channel audio,timecode and subtitles
Video includes a lot more than images and Teranex supports conversion of up to 16 audio channels plus timecode and closed caption VANC data. Teranex converters are also compatible with Dolby encoded audio, so it never has to be decoded or re-encoded during up and down conversions. With Teranex converters, your subtitles are always retained and both audio and timecode always stay in perfect sync with yourvideo!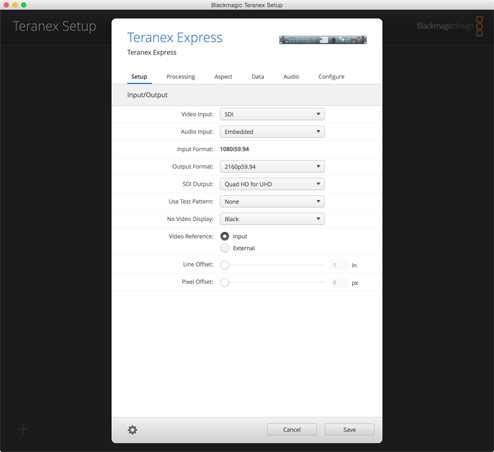 Master Control
Control your Teranex remotely!
Teranex Setup software gives you remote control of your source and output selection, proc amp, color correction, aspect ratio, audio mapping and more from your Mac or PC computer. The software is elegantly designed, intuitive to use and makes it easy to share a Teranex when different people need to use it! Teranex Setup allows large broadcasters to manage multiple Teranex converters on their network all from a central location!
Quad SDI for Monitoring or Video Walls
Convert 12G‑SDI Ultra HDto four HD‑SDI video feeds!
Quad SDI lets you output Ultra HD over four SDI connections. That means you can use 12G‑SDI or 6G‑SDI, up to 2160p60 Ultra HD frame rate sources on a wider range of monitors and projectors that only support quad link 
SDI 1080

 HD inputs. Use the Ultra HD to quad 1080 HD conversion to connect to four separate HD displays for amazing video walls, or stack large LED screens for massive outdoor Ultra HD screens that will amaze the crowd at live events!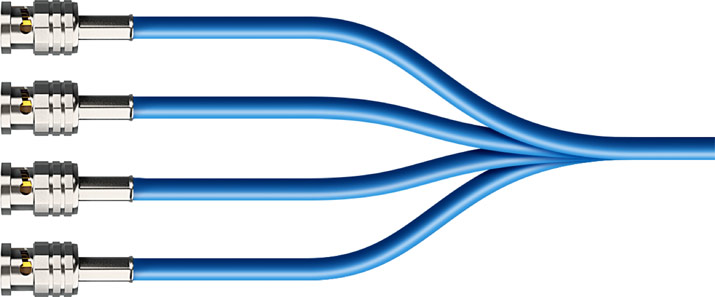 Mandated By Broadcasters
Teranex is asked for by name worldwide!
Teranex processing is so well known for quality that it has been mandated globally by many country's broadcasters for converting video. Because of its patented 10-bit processing algorithms and high quality de-interlacing, Teranex conversions look perfect, making distribution simple and problem free.