ez-Distributor
12 x 3G-SDI / 2 x HDMI DISTRIBUTION AMPLIFIER with Audio Embedder / De-embedder
Simple Distribution
LUMANTEK's ez-Distributor is a 14 channels distributor in 1RU size. It has 1 x HDMI and 1 x 3G-SDI input, and 2 x HDMI outputs and 12 x 3G-SDI outputs. You can embed external audio and de-embed incoming video audio. With the LCD screen, it is very easy to monitor what is being played through the distributor.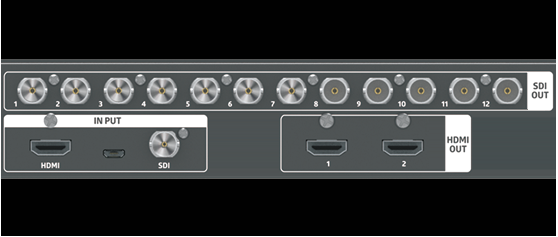 Multiple SDI and HDMI ports
You have plenty of distribution ports with ez-Distributor. From 1 x 3G-SDI or 1 x HDMI, you can produce 12 x 3G-SDI and 2 x HDMI signals!
Audio Embed & De-embed
If you wish to add an external audio to the video which is being distributed, don't worry. ez-Distributor, has a pair of XLR port for you to input a different audio. You can also take the sound out of the video.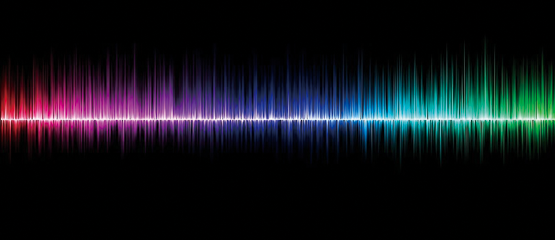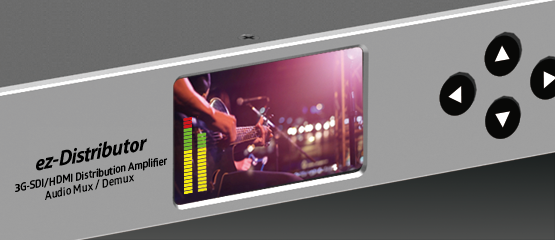 LCD Monitoring and Audio Level
It is easy to check what is being played on the LCD screen. You can also check the audio bar on the screen to find out if the sound is played.
Input Setting option
Through the LCD screen, you can easy to select SDI or HDMI input.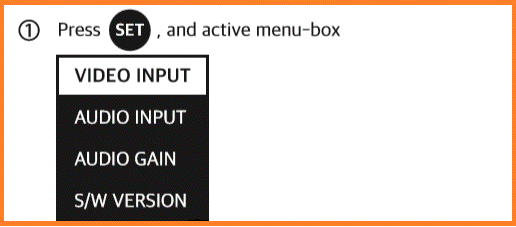 ez-Distributor
Input Ports
Video:
1 x 3G-SDI
1 x HDMI 1.3
Audio:
1 pair x XLR External Audio
ez-Distributor
Output Ports
Video:
12 x 3G-SDI
2 x HDMI 1.3
Audio:
1 pair x XLR De-embedded Audio
Control over Distribution
Distributor's main function is to send out the incoming video to multiple channels. LUMANTEK's ez-Distributor can do just that. The LCD screen and the audio bar are extra features to facilitate monitoring of the video in 1 RU.