ez-CGER mini
USB 3.0 LIVE CG FILL/KEY
Small USB Fill & Key Generator
With its mini converter size and simple USB 3.0 connection, ez-CGER mini generates Fill & Key in SDI format. Connect these to your own video switcher to live broadcast your video with CG! Insert images, videos, text files and more with LUMANTEK's dedicated software ez-CGER.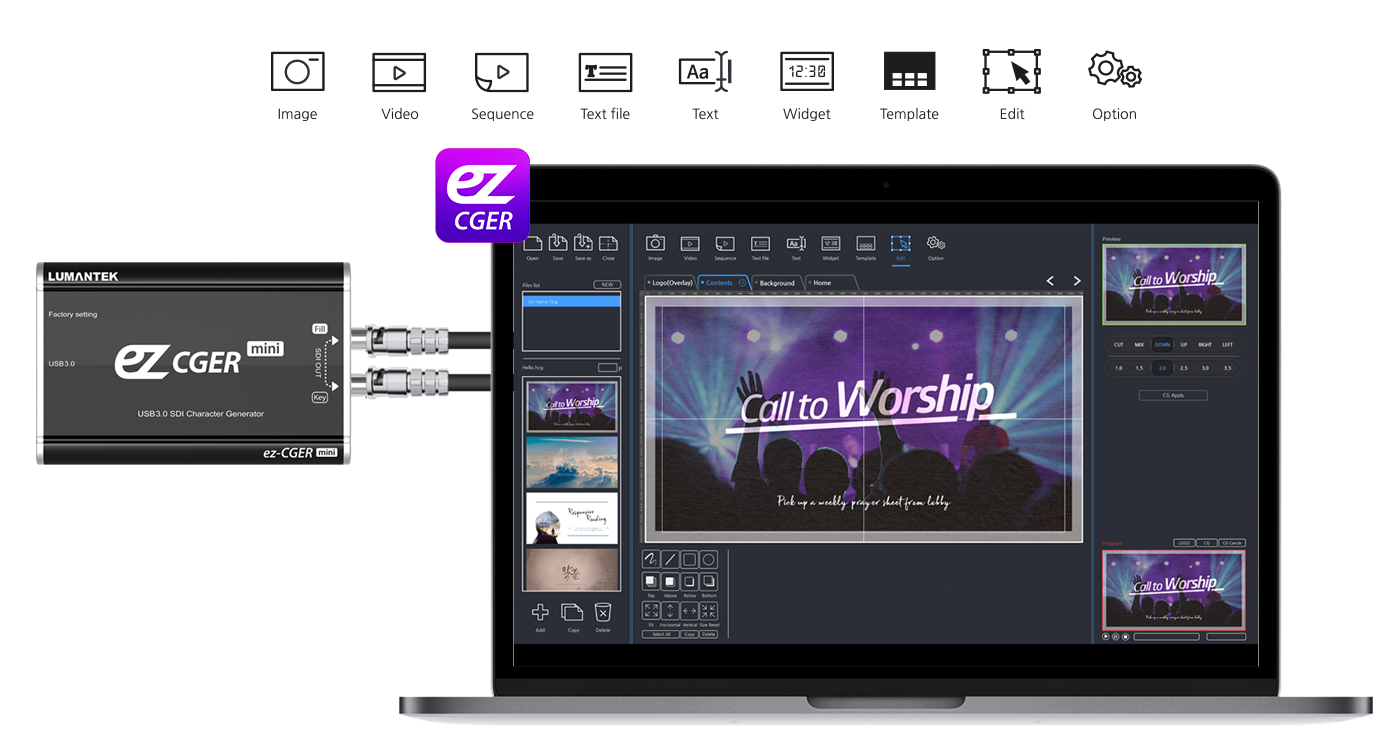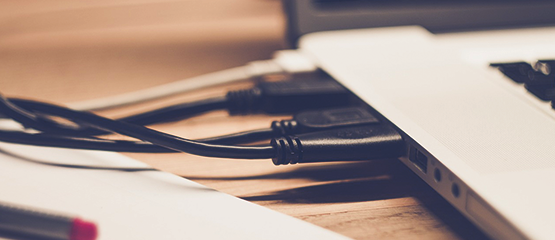 Simplicity and Affordability
ez-CGER mini does not require any additional equipment like SDI cards. With USB 3.0 connection to your PC, it will generate Fill & Key for your switcher.
Complimentary CG software
LUMANTEK provides complimentary CG software, ez-CGER, available for download from LUMANTEK website. It has a very easy user interface, and you will be able to quickly learn how to use the software.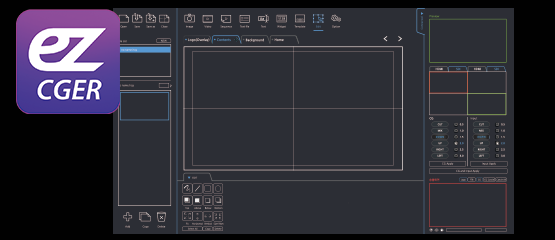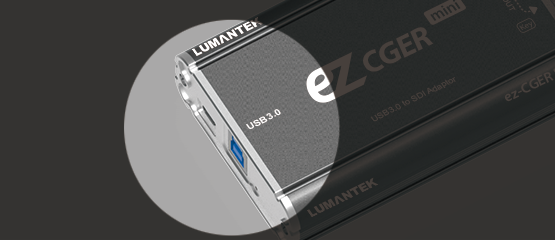 No Power Needed
ez-CGER mini works simply by connecting it with USB 3.0 cable to your PC. There is no requirement for any power connection.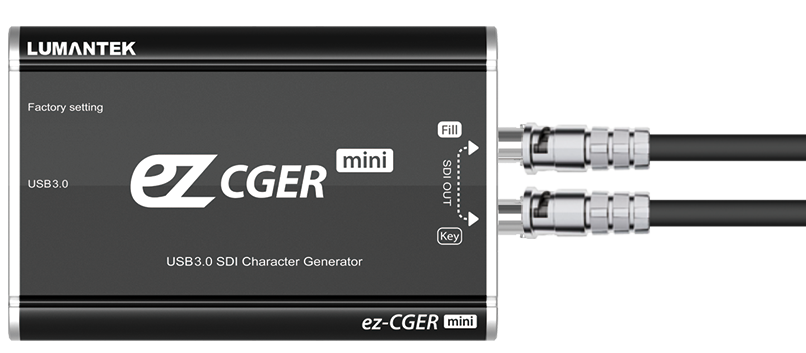 ez-CGER mini
Input Ports
Computer Graphics:
1 x USB 3.0
ez-CGER mini
Output Ports
Computer Graphics:
2 x SDI (Fill and Key)
CG through USB
Channeling computer graphics is often a difficult job especially when doing live events. LUMANTEK's "ez-CGER mini", with its compact size and USB connection, brings you an easier way to set up CG at low cost.