BAT-Converter
Low Heat, High-Performance Converters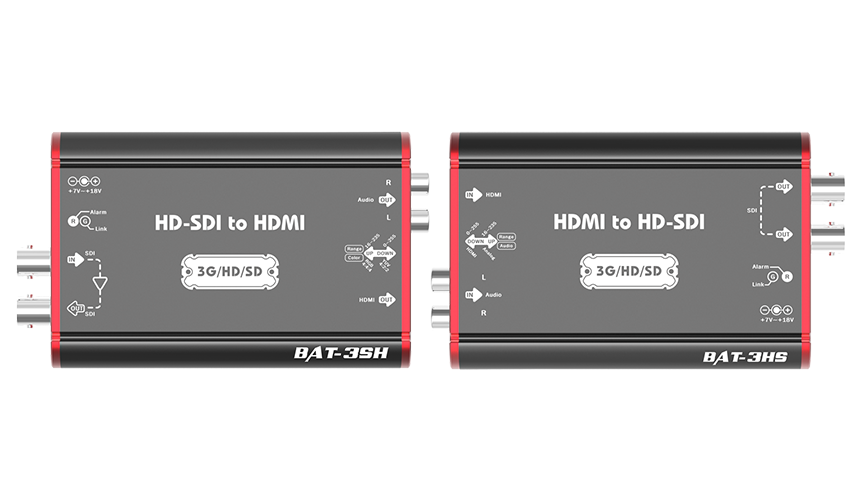 Superior Signal Quality
BAT Converters offer high-quality signal with the lowest jitter.
Enjoy long SDI signal reach with low noise.
There are four models of BAT Converters from which you can choose depending on your needs.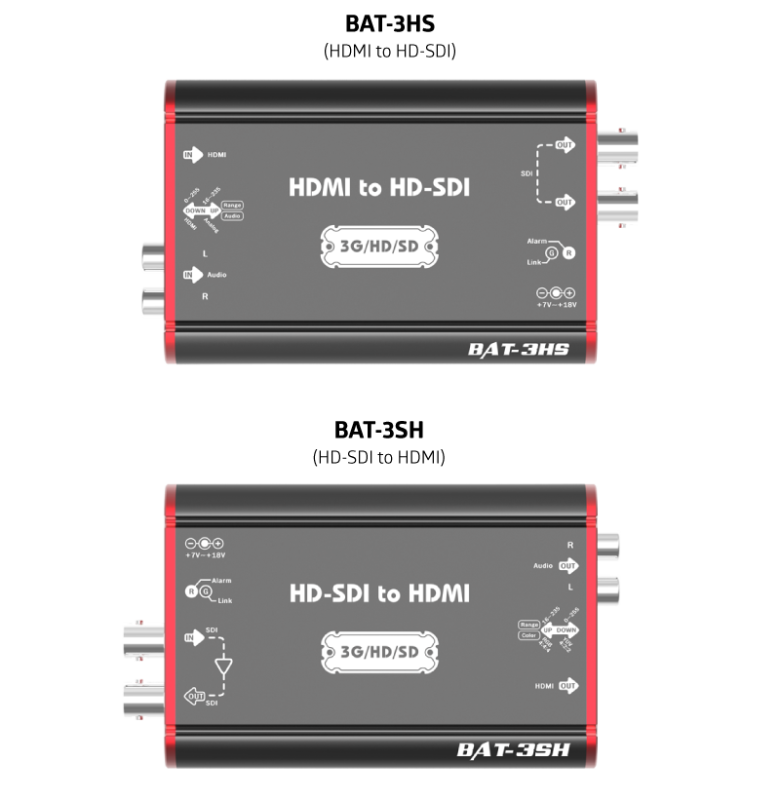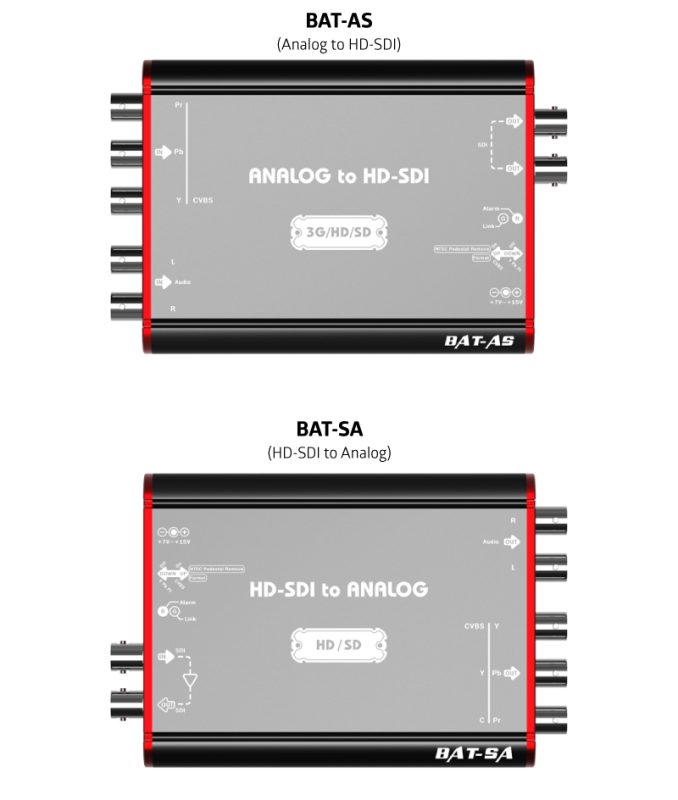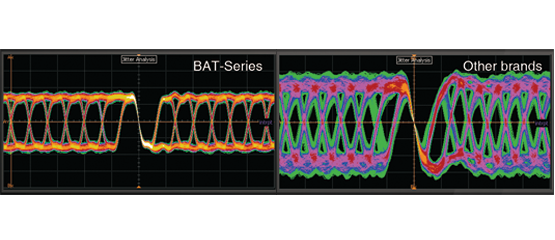 Audio Versatility
Audio sampling rates are converted to 48 KHz. (16~192 KHz to 48 KHz)
Wide Range Power Input
You can use any power ranging from 7v ~ 15v. Gives you more freedom in electrical power voltage.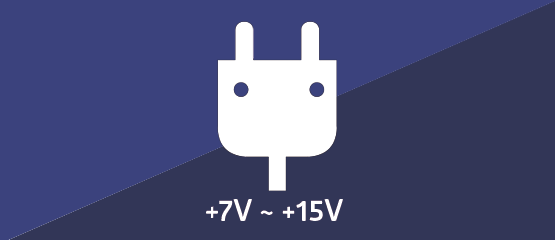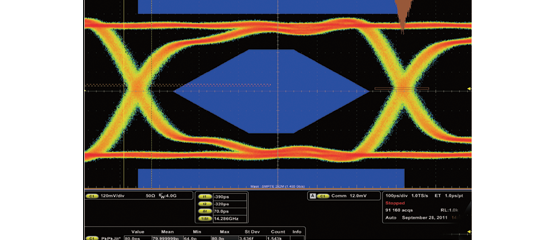 Signal Strength Longevity
BAT Converters stretch SDI signals up to 200m long allowing more distance between the input source and the decoder.
Low Power Consumption
The power consumption of BAT Converters is very efficient. All BAT series converters consume less than 3 watts of power while operating.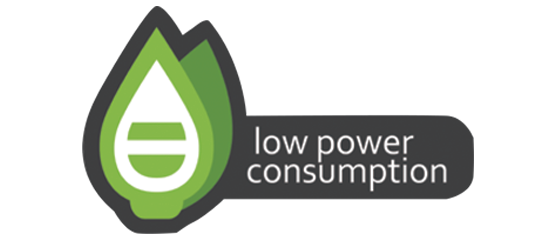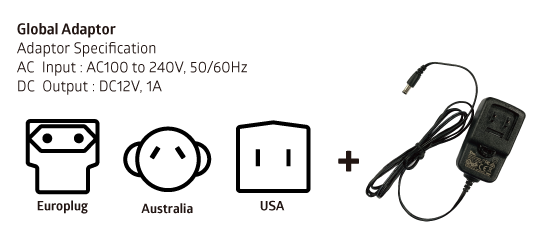 Global Power Adaptor
All ez-Converters come with AC/DC power adaptor.
With three different types of replaceable plugs, make your work easy wherever you are.

Reliable Converters
Converters are being used in many broadcasting environments nowadays. It is essential to work with converters that function properly while providing extra functionalities. BAT Converters are perfect for such projects with low power consumption and low noise.