Special Features
Additional functions in comparison to basic instrument DTSB
Memory for 60.000 readings
USB interface
4 different memory modes:
Mode S: statistics only
Mode H: storage of the X-Y-diagram for reviewing after finishing a series of measurement (e.g. short time spooling)
Mode C: continuous logging over a user set time and different series of measurement (2 Hz)
Mode F: fast, continuous logging over a user set time and different series of measurement (1000 Hz)
Mode D: storage of single readings and statistic
Standard, factory side calibration of tension meter DTXB with only one material
10 Material memory locations for customer made calibrations
Software Tension Inspect 3 for displaying real-time readings on a PC and to store them into a file
Wi-Fi module for wireless communication with a PC (optional)
Function of basic instrument DTSB
Dual-flanged outer guide rollers with various widths, from 7 mm to 41 mm (single-flanged rollers optional, recommendable if the material being measured is wider than the tape roller)
Tension meter DTXB with large, backlight LCD-display
3 different display modes:
– numeric
– numeric with bargraph
– numeric with graph (Time-Tension)
The display rotates in 90° steps for better reading
New, unique, force reduced material catching system
The tension meter has no material thickness compensator
Automatic "Zero-Setting" in each measuring position using a special sensor technique
4 Material memory locations for customer made calibrations
Calibration adjustment for fine tuning of the calibration if material differs from the used calibration material
Programmable MIN- and MAX alarms: indication in the display, if reading is out of limits
High speed data sampling (internal 8 kHz) and recording of MIN-, MAX-, last reading, PEAKS, average and standard deviation
Selectable units of measurement: cN, daN, g, kg, N, lb
Menu set-up in English or German language
Flexible menu set-up to meet operators demand
Some functions can be password protected
Standard Features
Everything in operator's view:
– the guide rollers
– the measured material
– the readings
Roller shifting mechanism ensure easy acquisition of the running material
Ball-bearing mounted, tape rollers
Rubberized handle provides a secure hold in the operators' hand
Tension meter DTXB with rugged aluminium housing
LiPo accumulator (approx. 40 hours continuous operation) with AC adapter
CE certified, interference resistant against static electrifications
Certificate of Compliance with the order 2.1 according EN 10204 is included
Optionally available: Inspection Certificate 3.1 according EN 10204 with calibration report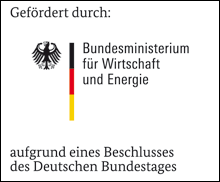 Available Models
| | | | | |
| --- | --- | --- | --- | --- |
| Model | Measuring Range* | Resolution | Measuring Head Width** | Roller Width |
| DTXB-500 | 5.0 – 500.0 cN | 0.1 cN | 55 mm | 7, 10, 15, 20 |
| DTXB-1000 | 50 – 1000 cN | 1 cN | 55 mm | 7, 10, 15, 20, 30, 41 |
| DTXB-2000 | 100 – 2000 cN | 1 cN | 55 mm | 7, 10, 15, 20, 30, 41 |
| DTXB-2500 | 150 – 2500 cN | 1 cN | 117 mm | 7, 10, 15, 20, 30, 41 |
| DTXB-4000 | 200 – 4000 cN | 1 cN | 55 mm | 7, 10, 15, 20, 30, 41 |
| DTXB-5000 | 250 – 5000 cN | 1 cN | 117 mm | 7, 10, 15, 20, 30, 41 |
| DTXB-10K | 0.5 – 10.00 daN | 0.01 daN | 117 mm | 7, 10, 15, 20, 30 |
| DTXB-20K | 1 – 20.00 daN | 0.01 daN | 167 mm | 7, 10, 15, 20, 30 |
| DTXB-30K | 1.5 – 30.00 daN | 0.01 daN | 217 mm | 7, 10, 15 |
| DTXB-50K | 2.5 – 50.00 daN | 0.01 daN | 217 mm | 7, 10 |
* SCHMIDT calibration material textile ribbon or film, depending on tension range and roller width
** Outer distance between outside guide rollers
 When selecting the instrument for your specific application, please keep in mind that:
1. Rollers of different widths are not interchangeable by the user.
2. The roller width should correspond with the width of the material to be measured.
Otherwise incorrect measuring results may occur and the instrument may be damaged.
SCHMIDT has the solution to any tension measuring problem! Please contact us to discuss your application requirements.
To assist you in selecting the right tension meter for your specific application, please furnish:
– Kind and dimensions of the material to be measured
– Expected tension range
– Material sample of about 5 m